Vix (Mont Lassois), France.
Localized on map.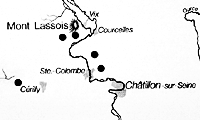 Area of Mont Lassois.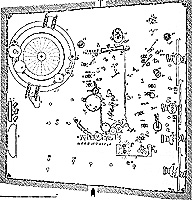 Plan of tomb (after R. Joffroy).
Objects: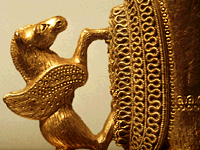 Gold torc.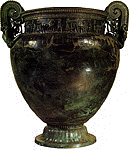 Bronze krater.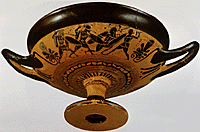 Black-figure "Droop" cup.
Attic. Ca. 530-520 B.C.E.
Diameter: ca. 18 cm; height 15 cm.
Image after
Black-glazed cup.
Attic. Late 6th C. B.C.E.
Diameter: ca. 17.3 cm. Height: 6.5 cm.

Châtillon-sur-Seine: Musée Archéologique.
---
Comparandum: Mitterkirchen female burial.

---