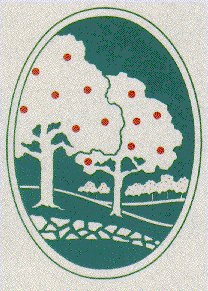 The Londonderry Project
This project is a cultural exploration of the town of Londonderry, New Hampshire. From its founding in 1719 to the present day, the culture of Londonderry was a continuum. While the town passed through several cultural contexts in those 250 years, certain events and forces related them all to one another. However, after the mid 1960s the town underwent a period of massive population growth that transformed the cultural context of the town into something unlike the contexts that had come before.
Londonderry is no longer the small agricultural settlement it was in 1719. Nor is it the agricultural New England town that existed in the 19th Century. It is not even the rural, blue-collar town of the 1950s. These three cultural contexts are all part of the cultural continuum of Londonderry that began in 1719. Today, Londonderry is a suburb that is not related to the cultural contexts that came before it. It has a cultural context all its own. Yet modern Londonderry still exhibits manifestations of the old cultural continuum, such as the town meeting and the common, that lead people to believe that the Londonderry of 1995 is the same place culturally as the Londonderry that existed before 1960.
While many residents of Londonderry may believe that the town is just a larger version of that which existed before 1960, many others are aware of the fact that the town has changed greatly over the past thirty years. However, nobody can pin down what exactly happened between the 1960s and the present. Using socioeconomic statistics and material culture evidence, this study explains what happened.
This study explores the culture of Londonderry by looking at the initial cultural characteristics of the town and how the townspeople transformed those characteristics into the continuum that governed Londonderry's cultural development for 250 years. The study then turns to the manifestations of the population growth of the past thirty years to establish the end of the cultural continuum that was uniquely Londonderry's and the replacement of that continuum with a new culture that is unrelated to Londonderry. Finally, the study concludes with an examination of the problems that arose in Londonderry from the cultural displacement.
---
Navigation Hints
Clicking on this image anytime it appears in the text will return you to this page.
Clicking on this image anytime it appears in the text will take you to the next page of the project.
Any word in the text that is highlighted and underlined is a link to a related topic in another part of the project. These links allow the reader to approach this project from a topic- based point of view.
---
Index of Pages
---
Index of Charts and Figures