Holocaust Film; Film and the Holocaust
Robert S. Leventhal
University of Virginia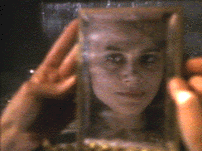 Lena Olin as Masha in Paul Mazursky's Enemies, A Love Story
Introduction:
In this section of Responses to the Holocaust, it is necessary to deal with what is technically Holocaust Film, film whose subject matter is implicitly or explicitly the Nazi Genocide of the European Jews 1933-1945, and the larger issue of Film and the Holocaust, in which larger critical and theoretical issues concerning the way in which the Holocaust figures in film as well as the medium of film itself as a vehicle for the representation of the Holocaust are addressed. The former -- Holocaust Film -- would include information and critical analyses of films such as Alain Resnais' Night and Fog, Marcel Ophuls' The Sorrow and the Pity, The Partisans of Vilna, Claude Lanzmann's Shoah, Alan Adelson's Lodz Ghetto, as well as non-documentary films that have the Holocaust as their immediate, or even less direct theme and focus, such as Agnieska Holland's Europa, Europa, Paul Mazursky's Enemies, A Love Story, Zentropa, Spielberg's Schindler's List and even films such as Sophie's Choice and La Jetee. Because of its unmistakable analysis of the belated and incomplete mourning process of Postwar Germany, Hans Jürgen Syberberg's Hitler, Ein Film aus Deutschland, it is also considered as a Holocaust film, especially the section The End of a Winter's Tale. Other issues concerning the cinematic representation of the Holocaust, its effects or consequences, and the theoretical and critical issues that emerge in the consideration of these issues, pose yet another question for the student of the Holocaust. In these sections, significant reponses by critics and scholars are given equal space. For instance, Susan Sontag's famous review article on Syberberg's film Syberberg's Hitler is considered a highly learned, articulate piece of criticism along with other, more traditional scholarly treatments of the film such as can be found in Eric Santner's Stranded Objects.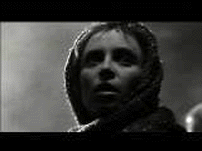 The Women are deported to Auschwitz in Spielberg's Schindler's List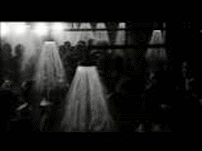 A Miracle at Auschwitz in Spielberg's Schindler's List
For a list of Hypertext documents currently contained in this folder of Responses, click here.