IMAGE CREDIT
---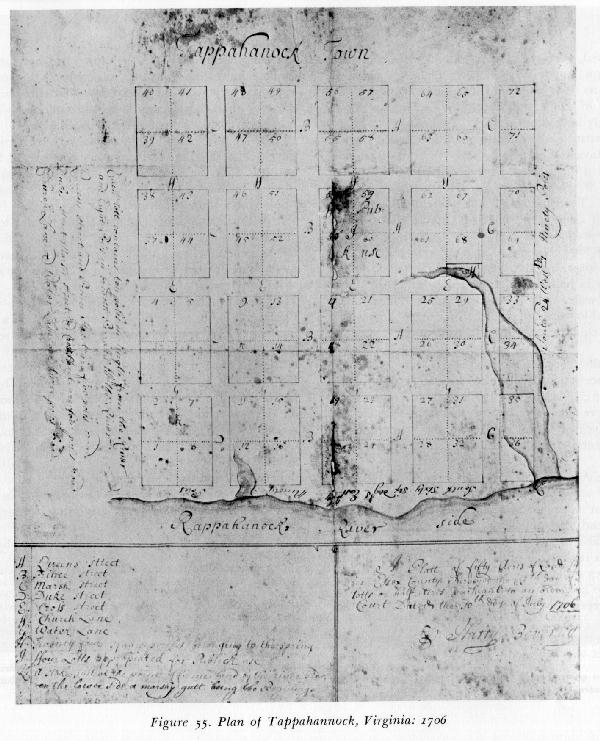 Image:			Plan of Tappahannock - reps7
Location:		
Date:                   1706
Image Type:             Manuscript
Source:			Virginia State Library, Richmond, Virginia
			Scanned from The Making of Urban America,
			by John Reps, Princeton University Press,
			Princeton, NJ, 1965.  (NA9105.R45)

Notes:			Tappahannock Town: A Platt of fifty
			acres of Land lying at Hob's hole in Essex
			County. Drawn by Harry Beverley.


---
Last Modified: Tuesday, 13-Jun-1995 10:31:07 EDT