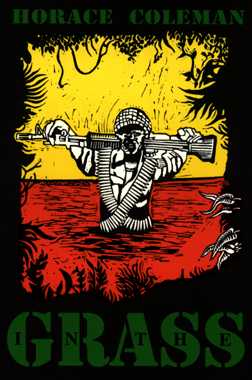 In The Grass
Horace Coleman
80 pages, perfect bound, paper, 1995, $12.00; ISBN: 1885215-14-2.
You can order this text directly from us. Make check payable to Viet Nam Generation, PO Box 13746, Tucson, AZ 85732-3746. Purchase orders are accepted from schools and libraries, and can be emailed or faxed to 520-578-9208.
"The poetry of Horace Coleman is sharp and uncompromising--but invincibly warm, as well."

----Gwendolyn Brooks
"Horace Coleman's In The Grass is a book of darkness and revelation. Here are poems filled with ammunition that penetrate not flesh but soul. Coleman's memories of Vietnam are not war stories--instead they capture moments when blackness is the battlefield. This is a book for careful readers."
----E. Ethelbert Miller, Director, African-American Resource Center, Howard University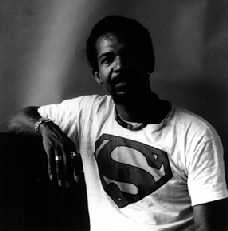 "If he weren't writing about war's everyday horrors, I might almost be tempted to say that Horace Coleman's poems are "refreshing." Where else would you find the 'Hood, the 'Nam, Star Trek, Shaka Zulu, Kipling's Tommy Atkins poems,and East Dante's Hell coexisting and cohabiting in a 'sturdy existential shipping carton'?"
----Vince Gotera, author of Radical Visions: Poetry by Vietnam Veterans
Horace Coleman holds an MFA degree from Bowling Green State University. In addition to being a former university professor, he has been a writer-in-the-schools, worked in public reltions, been a technical writer, published in a number of anthologies and lived in six states. Originally from Ohio, he now lives in Southern California. He is a Viet Nam veteran, "class of '67."