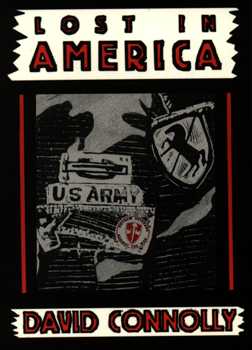 Lost in America
David Connolly
70 pages, perfect bound, paper, 1994, $12.00, White Noise #1; ISBN: 1885215-00-2.
You can order this text directly from us. Make check payable to Viet Nam Generation, PO Box 13746, Tucson, AZ 85732-3746. Purchase orders are accepted from schools and libraries, and can be emailed or faxed to 520-578-9208.
"David Connolly brings to his writing the same extraordinary courage that sustained him as a foot soldier in Vietnam. The poems in Lost In America bristle with passion and compassion, wry wit and plainspoken authority. His voice is as eloquent and powerful as any that has yet risen from the ashes of the late American debacle in Indochina."

----W.D. Ehrhart, editor, Carrying The Darkness: The Poetry of the Viet Nam War
Rippling with the authenticity of a grunt's grunt, these fierce poems grapple with ghosts--dead and living Brothers, kindred enemies, bewildered parents, spouses, and kids--to chase that elusive redemption lost in America.
----Vince Gotera, author of Radical Visions: Poetry by Vietnam Veterans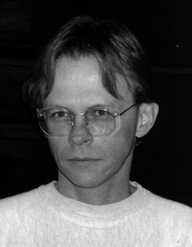 David Connolly was born, raised and still lives in South Boston with his wife, lisa. He is the father of two grown daughters, Christine and Jennifer, infant son Jake, and the grandfather of Samantha Anne. David served honorably in Vietnam with the 11th Armored Cavalry Regiment. He takes pride in having been--and continuing to be--a Vietnam Veteran Against the War.