---
PAVILION II
RECOMMENDATIONS FOR REPAIR AND RESTORATION
---

The principal goal of this historic structure report is to provide a framework for guiding upcoming, as well as long range, renewal efforts. This framework will help to ensure that the integrity of the structure is not compromised and its remaining historic building fabric is preserved intact, while necessary modifications are made to accommodate modern functional requirements, such as bathrooms and kitchens. The effects of twentieth-century modifications that have compromised the historic character of the building should be reversed. Restoration work should be based on sound physical and documentary evidence, so that the work can be carried out in a manner that is historically accurate and not based on romantic notions or suppositions about past conditions.
---
APPROACH TO RESTORATION WORK
The restoration of Pavilion II should be approached from a curatorial standpoint; the building should be treated with the same care that is given to a rare painting or valuable piece of furniture. Its restoration and long-term care should be entrusted only to building restoration specialists who have been trained in the conservation of historic building fabric. Trained craftsmen develop a sensitivity to historic materials and the way they were used and combined. Trained craftsmen understand that inappropriate, expedient solutions often cause greater problems, and result in treatments that are irreversible. They are willing to take the time to find appropriate materials and solutions and to do the work correctly. It is also necessary to realize that accurate restoration work will not be easy and will often require extraordinary dedication to excellence. In addition, compromises may have to be made by the occupants of the pavilions in accommodating their living style to the plan of the building in its historic form. When compromises need to be made in the installation of mechanical systems, the highest priority should be given to the preservation of the building's historic fabric, rather than to the provision of excessive levels of comfort for the occupants.

The installation of new utility systems has often been the most-damaging renovation activity in historic buildings, partly because overly sophisticated systems, designed to provide excessively high levels of comfort for the occupants, were installed. Such systems often require large amounts of space in the building and destruction of much original building fabric. Although the exposed pipes and radiators of the existing circulating hot water system in Pavilion II are not generally compatible with the historic character of the building, very little historic fabric only that from a few small diameter holes was removed when the system was installed.

The restoration of a significant historic building such as Pavilion II requires compromises. In almost all cases, the introduction of a new heating, ventilating, and air conditioning system will have some visual effect on the historic interiors and will cause destruction of some historic building fabric. In order to minimize these effects, new systems for significant historic buildings should be designed to provide acceptable comfort levels but should not be expected to provide the same levels of heating and air conditioning that would be found in a new structure. New utility systems should be designed by engineers who specialize in the insertion of modern systems in historic buildings. This design work should be coordinated by restoration architects to ensure that the integrity of the building is protected by selecting the least intrusive systems and disturbing a minimal amount of historic fabric. Original Jefferson construction, even that which is normally concealed, such as the soundproofing in the floor construction, should not be disturbed or removed for the installation of mechanical systems, which have a life expectancy of little more than a generation. The systems must be skillfully designed so that they provide adequate levels of comfort while meeting these building conservation requirements.

Concern for the preservation of all original building fabric should be extended to other sections of the building such as windows, doors and hardware, plaster walls and ceilings, and floorboards. Where the windows need to be rehung in order to function properly, all original components should be preserved and stabilized, using consolidants where required. Where elements such as stops are missing, exact replicas of the originals should be installed. Never should original stops be replaced by new elements for cosmetic reasons or because it is easier for the construction crew. Similar care should be used when removing original doors. In many cases the hinges are still attached with original handmade screws. If these screws must be removed, they should be carefully labeled and stored so that they can be returned to the same holes when the door is rehung.

In the same manner, damaged original plaster should be patched. No entire wall or ceiling surfaces should be removed because it is perceived that it would be easier to provide entirely new surfaces. Original wood trim should not be disturbed or removed. Where damage has occurred, the elements should be stabilized and repaired in situ.

Pavilion II retains, as do many of the other pavilions, many elements of the original Jefferson-period construction and elements from later nineteenth and early twentieth century changes and additions. These elements must be carefully preserved during the restoration work.
---
EXTERIOR
ROOF
The slate roof was near the end of its effective life expectancy. The slate was removed, and a replica of the original roof installed, which is similar to the roofs recently installed on Pavilions VI, VII, and X. The new roof has the same appearance and utilizes the same building technology as the original Jefferson roof, but a single-ply membrane was installed beneath the roof surface to ensure weathertightness.
MASONRY WALLS
The brick exterior walls should be carefully cleaned and repaired. The existing Portland cement mortar should be removed and-new lime-rich mortar installed. This work should be undertaken by a new University of Virginia Department of Facilities Management crew, which is specifically constituted and trained for restoration work. The masonry work should be undertaken as soon as possible and should include the following:
Clean exterior brick walls using a mildly acidic masonry cleaner.
Remove all deteriorated mortar and recently installed Portland cement pointing and replace with lime-rich mortar matching the original in color, texture, density, and tooling. After repointing, settlement cracks should be monitored to determine whether movement has been arrested.
Remove efflorescence and other staining from brickwork using mild chemical cleaning agents that will not damage the masonry.
Replace badly spalled bricks.
Correct exterior drainage to help prevent rising damp.
Repair roof gutters and leaders to prevent leaks into exterior brickwork.
Remove surface-mounted telephone cables and electrical conduit from brick walls. Provide underground telephone service.
AREAWAYS
Correct drainage problems and replace deteriorated concrete paving in areaways.
Remove debris from areaways and prevent future accumulations.
WINDOWS
Remove all loose and flaking paint using hand-scraping techniques.
Repair deteriorated wood using epoxy consolidants and fillers.
Replace deteriorated putty, and repaint sash.
Rehang all sash to ensure proper operation and to reduce excessive air penetration.
---
INTERIORS
The interior spaces, especially those in the original block of the house, should be preserved in their historic forms and restored where necessary. Original paint colors and interior finishes should be replicated and wallpaper should be installed where there is evidence of its use initially.

Generally the building should continue to be used as it has been recently, with the more formal entertaining spaces and the kitchen on the first floor, family bedrooms, and sitting rooms on the second floor, and informal living spaces and guest bedrooms in the basement.

All spaces that require plumbing bathrooms and kitchens should be located in the rear extension so that the original building is spared the mutilation caused by the installation of piping and damage resulting from plumbing leaks.
Basement
Install a brick floor to match original flooring in original section.
Restore fireplaces to original form.
Remove existing heating pipes and exposed electrical conduit throughout basement.
Replace deteriorated and moisture-damaged wall and ceiling plaster, including recent Portland cement patches.
Repair deteriorated window and door trim; replace missing window sash.
Renovate bathroom.
First Floor
Replace deteriorated and moisture-damaged plaster.
Rake out settlement cracks and replaster.
Repair deteriorated woodwork, including cornices.
Repair damaged floor boards.
Restore fireplaces to original form.
Renovate kitchen, pantry, and bathroom.
Remove unused electrical junction boxes and repair ceilings.
Second Floor
Replace deteriorated and moisture-damaged plaster.
Rake out settlement cracks and replaster.
Repair deteriorated woodwork, including cornices.
Chemically remove heavy paint build-up from woodwork.
Remove window air conditioners and repair windows.
Remove unused electrical junction boxes and repair ceilings.
Renovate bathrooms.
Attic
Repair fanlight sills with epoxy consolidants and fillers.
Stabilize settlement crack in brick fireplace stack with epoxies.
Install wood hatch cover over stairway.
---
UTILITY SYSTEMS
Electrical System
Replace entire electrical system.
Remove existing lighting fixtures and install fixtures appropriate to historical quality of building.
HVAC System
Remove existing HVAC system, including pipes and radiators.
Investigate installation of new forced-air HVAC system to provide heating and air conditioning. Mechanical equipment for the new system should be located in the mechanical areas beneath the student rooms and in the attic of Pavilion II.
In order to provide air conditioning, the new HVAC system should be connected to the university's chilled water system when it is constructed.
Plumbing System
Replace entire existing plumbing system as part of the construction work for the new bathrooms and kitchen.
Fire Detection/Suppression Systems
Install fire detection throughout the building.
Connect fire detection system to university's central reporting facility.
Investigate the installation of fire suppression system (sprinklers) in the attic. Because of the damage that would be caused by the installation of a sprinkler system throughout the first and second floors, it is not recommended that these floors be sprinklered.
---
ILLUSTRATION ACKNOWLEDGMENTS
Illustrations on pages 14, 18, 42, 43, and 44 (Bests Collection), courtesy of Manuscripts Division, University of Virginia Library. Illustrations on pages 16 and 156 (Holsinger Studio Collection); and 40, 46, 47, and 48, courtesy of Special Collections Department, University Archives, University of Virginia. Illustrations on pages 20, 22-24, 26, 27, and 33 from Thomas Jefferson Papers, courtesy Special Collections Department, University Archives, University of Virginia Library. Illustration on page 29, courtesy of Special Collections, Rare Book Division, University of Virginia Library.

Photographs on pages 70, 73, 86, 89, 90, 92-94, 103-105, 109-112, 118, 120-123, 125, 135, 138, 148, 152, and 153 by John M. Biondo for University of Virginia Health Sciences Center, Division of Biomedical Communications. Other photographs by Mesick Cohen Waite Architects. Typesetting by The Letter Shop. Printed by Fort Orange Press.
---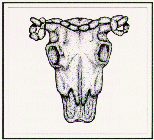 Table of Contents
---
Last Modified: Saturday, 22-Nov-1997 17:08:13 EST