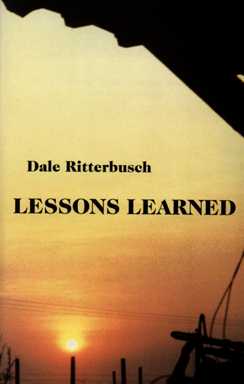 Lessons Learned
Dale Ritterbusch
80 pages, perfect bound, paper, 1995 $12.00, White Noise #7; ISBN: 1-885215-08-8.
You can order this text directly from us. Make check payable to Viet Nam Generation, PO Box 13746, Tucson, AZ 85732-3746. Purchase orders are accepted from schools and libraries, and can be emailed or faxed to 520-578-9208.
Winner of the 1996 Wisconsin Poetry Award
"This is a book I am very pleased to have helped into the public domain because Dale Ritterbusch is a really good poet and his writing merits the attention of a much wider audience than he has thus far received. These are poems of great power and marvelous sensibility, haunting and beautiful, alive with outrage and decency and a sadness deeper than dreams. Lessons Learned is a blessing, and only fools turn their backs on blessings."
----W.D. Ehrhart, editor, Carrying the Darkness: The Poetry of the Vietnam War
"Ritterbusch possesses a horrific and singular voice in this large and beautiful body of poems of war and death. These are not a happy bunch of lyrics. Even those expressing love for his daughter don't dilute the horror of his vision; the contrast only emphasizes his bleak view. Many of his poems seem to be an unholy fusion of the lyric talents of Bill Shields with those of John Balaban. Ritterbusch's work is hard to read cover-to-cover at one sitting, but must be read."
----David A. Willson, author of REMF Diary, The REMF Returns, and In The Army Now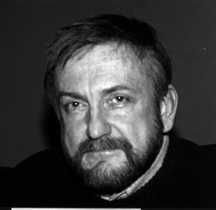 Dale Ritterbusch began writing the poems in this volume over twenty years ago, while sitting in a class on M-60 emplacement in OCS at the Infantry School at Fort Benning. He's been writing ever since. Ritterbusch teaches English at the University of Wisconsin-Whitewater. His poetry came to our attention through the recommendation of W.D. Ehrhart, who discovered Ritterbusch years ago, while he was compiling the poetry for the anthology Carrying the Darkness. A version of this volume received a publication grant in 1984 from the Ohio Arts Council, but the press which had committed to producing the book folded before Lessons Learned was published. We are proud to produce a long-delayed volume which we are sure will become an instant classic of Viet Nam war literature.